Madrid Airport (MAD)
Use this website to quickly find the most important information about the main airport in Madrid, called Adolfo Suárez Madrid-Barajas Airport: Flights, Departures, Arrivals, Parking, Car Rental, Hotels near the airport and other information about Madrid Airport (MAD). Plan your travel to MAD Airport with the information provided in this site.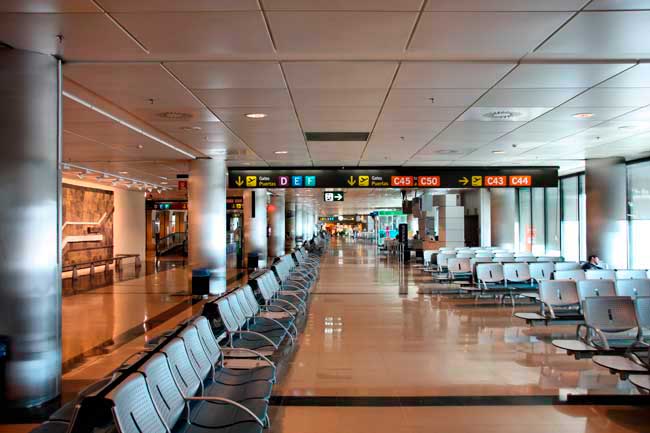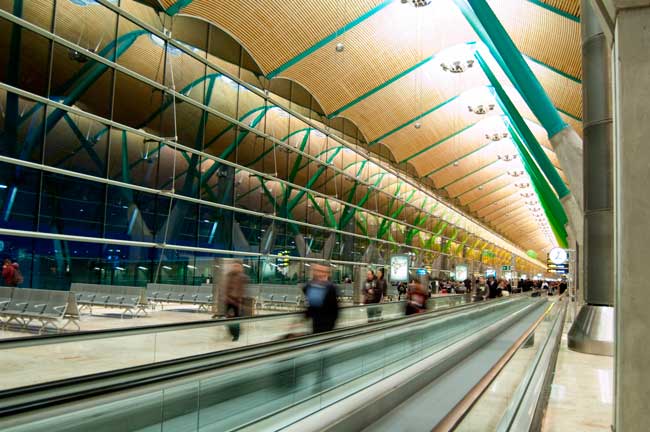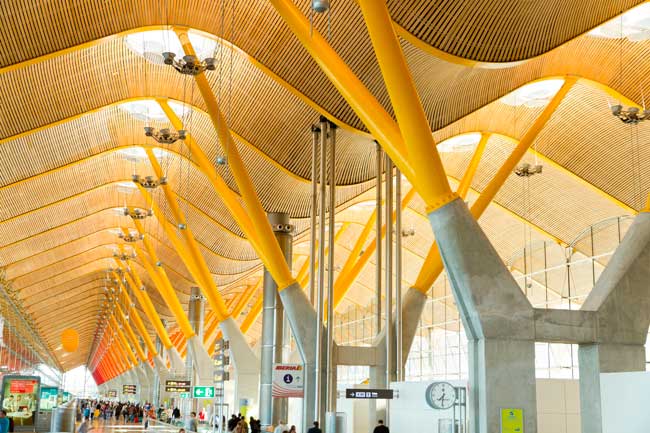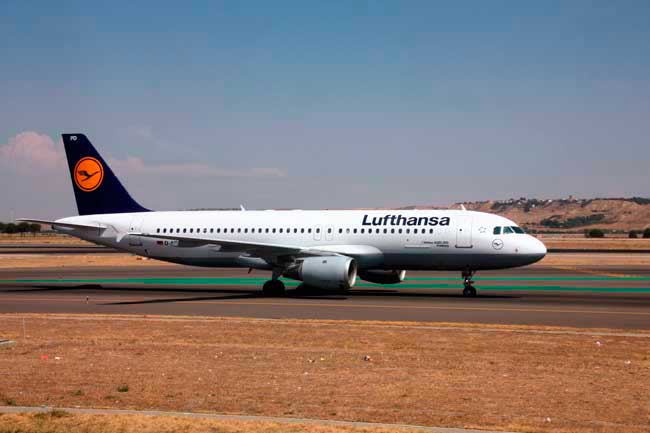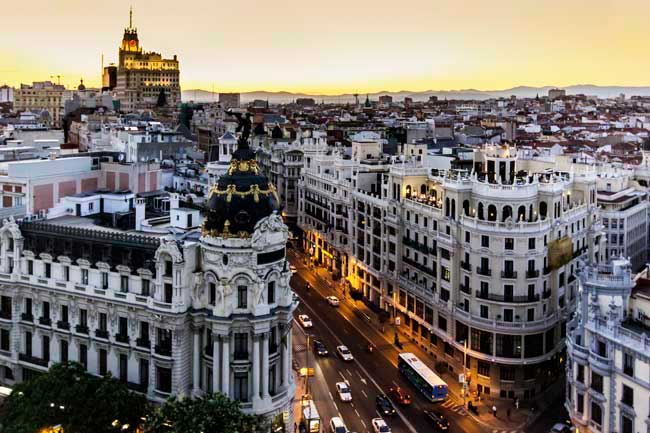 Madrid Airport, officially known as Adolfo Suárez Madrid-Barajas Airport (IATA: MAD, ICAO: LEMD) is located in the district of Barajas, within the city limits of Madrid, 9 km from the financial district.
Along with Barcelona-El Prat Airport, is the main international and busiest airport in Spain. Madrid Barajas Airport works as a hub for Iberia and Air Europa. On the other side, is a base for Air Europa and Iberia, Iberia Express, Iberia Regional and Plus Ultra Líneas Aéreas, Wamos Air and Word2Fly and a focus city for Iberojet and Ryanair.
Top destinations from Madrid Airport are: Lisboa, Londres, París, Roma, Frankfurt, Amsterdam, Brussels and Bogota. In 2014 the Airport name was changed into Adolfo Suárez Madrid Barajas Airport.
Madrid Barajas Airport registered 61,891,340 passengers during 2019.
During 2020, Madrid Airport only handled 17,112,389 passengers due to coronavirus crisis.
In 2021, MAD Airport registered a total of 24,135,220 passengers.
Madrid Airport consists of 5 passenger Terminals (1, 2, 3, 4 and 4S). See more information below:


Terminal 1: Terminal 1 mainly operates with International flights.
See more information

Terminal 2: Mostly operating with domestic flights, and eventually intercontinental flights.
See more information
Terminal 3: It helps with Terminal 2 operations.
See more information
Terminal 4 and 4S: Operating since 2006, these 2 separated terminals are the biggest ones in Madrid Airport. International flights within Schengen and outside Schengen are hosted in this terminal.
See more information
At Madrid Airport there are many facilities and services such as:

- Restaurants and coffees
- ATM's and Currency Exchange
- Kids Play Area
- Playground
- Baby Stroller
- Photocopies and Printing documents
- Public telephones
- Medical Services
- Phone cards
- Credentials
- Press office
- Register office
- Free Wi-Fi
- Smoking areas

Lost and Found
For lost items within Madrid Airport, please, ask to the Lost & Found offices:
T1 telephone: +34 913 936 119
T4 telephone: +34 917 466 439

Email: mad.seg.objetosperdidos@aena.es

The following means of transportation are available at Madrid Airport to get to and from Spain's capital:

Metro: Get to Madrid city centre by metro line 8 from both Terminal 2 and Terminal 4 within 15 minutes.
See more information


Train: C-1 RENFE line links Madrid Airport with the city centre every 30 minutes.
See more information


Taxi: Get within 50 minutes to downtown Madrid by taxi. Expect a flat fare of 30€ for rides from Madrid Airport.
See more information


Bus: There are several bus routes from Madrid Airport to the city centre.
See more information


Car rental: The best option to explore Madrid and its region is by hiring a car at Madrid Airport. Find major car rental companies and great offers by checking our search engine, easy and fast to use!
See more information
Contact
Address: Avenida de la Hispanidad s/n. 28042 Madrid, Spain

Telephone: (+34) 902 404 704 / (+34) 91 321 10 00
About Madrid
Madrid is Spain's capital. Plenty of boulevards and parks and amazing buildings, the historic capital is full of sights to visit.


Starting with Buen Retiro Park, with amazing pearls like the Crystal Castle inside, or its famous museums such as Prado o Tyssen with Goya and Velázquez collections. Plaza Mayor is another special sight of the city with full of life. You can try a calamari sandwich there, a typical dish of the city.


The Royal Palace or Temple of Debod, an Egyptian temple in the city, Gran Via or Puerta del Sol are perfect places to visit while in Madrid. Enjoy the city!