Madrid Airport (MAD)
Use this website to quickly find the most important information about the main airport in Madrid, called Adolfo Suárez Madrid-Barajas Airport: Flights, Departures, Arrivals, Parking, Car Rental, Hotels near the airport and other information about Madrid Airport. Plan your travel to MAD Airport with the information provided in this site.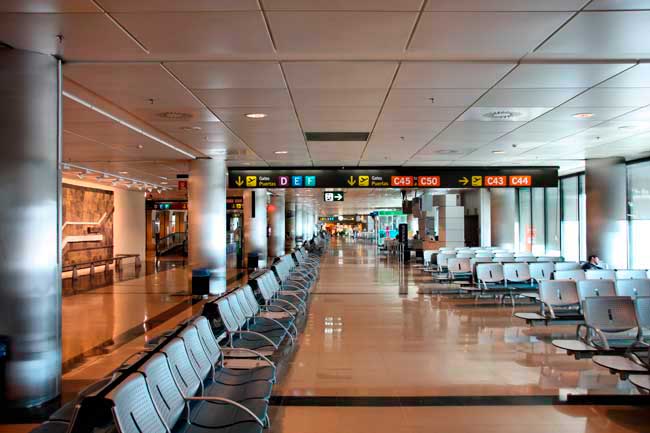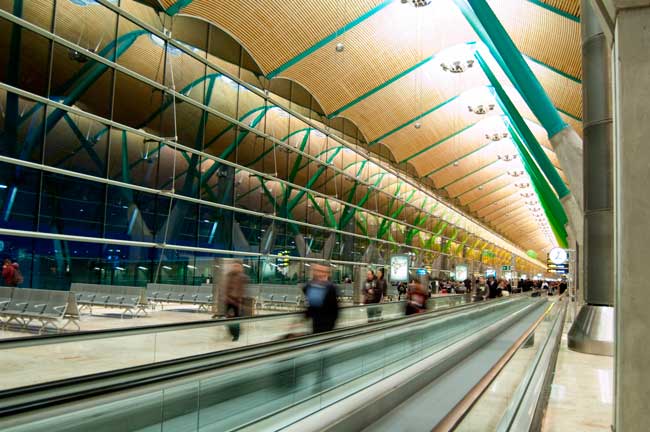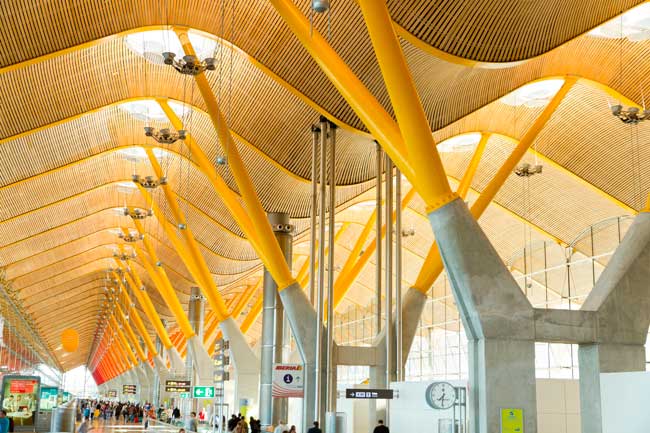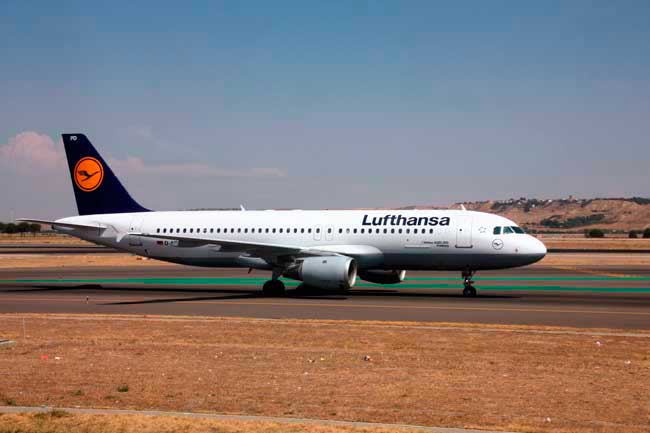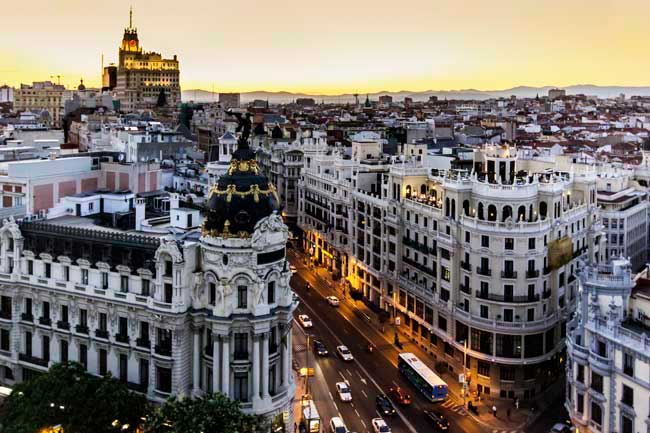 Madrid Airport, officially known as Adolfo Suárez Madrid-Barajas Airport (IATA: MAD, ICAO: LEMD) is located in the district of Barajas, within the city limits of Madrid, 9 km from the financial district.
Along with Barcelona-El Prat Airport,is the main international and busiest airport serving Spain. Madrid Airport stands for the largest airport in Europe along with Paris-Charles de Gaulle Airport, being the main gateway to the Iberian Peninsula from Europe and the world and also a key link to Latin America. Madrid Airport is a very important link with Europe and the world, with a special influx in Europe and Latin America. The main airline in the airport is Iberia (more than 60%) and it has 5 terminals (Terminal 1, 2, 3, 4 and 4S)
In 2017, Adolfo Suárez Madrid-Barajas Airport (MAD) handled 53,402,506 passengers, increasing gradually its traffic figures and breaking records year by year.
The top destinations from Madrid Airport are European airports, such as Lisbon, London, Paris, Rome, Frankfurt, and Amsterdam.
Madrid Airport consists of 5 passenger Terminals (1, 2, 3, 4 and 4S). Terminal 3 is barely used, just as a support of Terminal 2. See the information below to get more insights of the terminal main features:

-Madrid Airport Terminal 1: Terminal 1 mainly operates with International flights. See more info

-Madrid Airport Terminal 2: It's the oldest one, built in 1927, mostly operating with domestic flights, and eventually intercontinental flights. See more info
- Madrid Airport Terminal 3: Currently out of service. See more info
-Madrid Airport Terminal 4 and 4S: Operating since 2006, these 2 separated terminals are the biggest ones in Madrid Airport and they are home of Iberia. International flights within Schengen and outside Schengen are hosted in this terminal. See more info


At Madrid Airport there are many facilities and services such as:

- ATM's and Currency Exchange
- Petrol Station
- Kindergarden
- Photocopies and Printing documents
- Medical Services
- Phone cards
- Press office

Other services offered are the Premium Air rooms, VIP lounges to avoid cues and traffic, Family facilities (as playground and nursery), several meeting rooms and prayer rooms, etc.
Contact information:
Address: Avenida de la Hispanidad s/n. 28042 Madrid, SPAIN
Telephone: (+34) 902 404 704 / (+34) 91 321 10 00
The following means of transportation are available at Madrid Airport to get to and from the capital of Spain. See more information below:

- Metro: Get to Madrid city centre by metro line 8 from both Terminal 2 and Terminal 4 within 15 minutes. See more info
- Train: C-1 RENFE Cercanías line links Madrid Airport with the city centre every 30 minutes. See more info
- Taxi: Get within 50 minutes to downtown Madrid by taxi. Expect a flat fare of 30 € for rides originating from Madrid Airport. See more info
- Bus: There are several bus routes from Madrid Airport to the city centre. See more info
- Car rental: The best option to explore Madrid and its region is by hiring a car at Madrid Airport. Find major car rental companies and great offers by checking our search engine, its easy and fast to use! (Car Rental Madrid Airport)
About the name
Originally, the name of Madrid Airport was Madrid-Barajas Airport, but in 2014 it was renamed to Adolfo Suárez Madrid-Barajas Airport, as a recognition to the former Spanish Prime Minister Adolfo Suárez, the first democratic Prime Minister after the dictature of Francisco Franco.
Lost and Found:
For lost items within Madrid Airport, please, ask to the Lost & Found offices:
T1 telephone: +34 913 936 119
T4 telephone: +34 917 466 439
Locations:
Terminal 1: Arrivals hall (level 0): From 07:00 am to 10:00 pm.
Terminal 4: Arrivals hall (level 0): From 07:00 am to 10:00 pm.